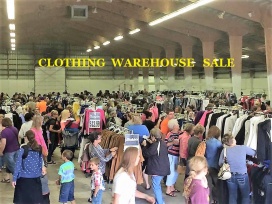 Shop for men, women, and kids' apparel, accessories, and footwear at reduced prices at the Mall Closeouts Warehouse Sale.
Brands included are Fila, Puma, Dickies, Carhartt, Columbia Sportswear, Eddie Bauer, Reebok, Silver Jeans, Vans, American Eagles, Nike, Adidas, Maurices, Under Armour, and Levi's.
Cash, credit, and debit cards are accepted.
Read more